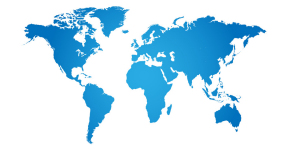 The following 117 countries are members of the Hague Apostille Convention. Documents destined for these countries require only an apostille from the Secretary of State. To begin, click on the country requesting your documents.
List Updated: May 2019
Jamaica joined on July 3, 2021
Singapore joined on on September 16, 2021
Indonesia joins on June 4, 2022
Saudi Arabia: December 7, 2022
The following countries listed below are not members of the Hague Apostille Convention and any document requested by these countries will receive a certification. Please note that the countries listed below will require additional legalization by a Consulate or Embassy office.
Afghanistan, Algeria, Angola, Bangladesh, Benin, Burkina Faso, Burma Myanmar, Cambodia, Cameroon, Canada, China, Congo Republic, Congo Democratic, Cuba, Egypt, Eritrea, Ethiopia, Ghana, Guinea, Haiti, Indonesia, Iran, Iraq, Ivory Coast, Jamaica, Jordan, Kenya, Kuwait, Laos, Lebanon, Libya, Madagascar, Malaysia, Mali, Mauritania, Mozambique, Myanmar Burma, Nepal, Niger, Nigeria, Pakistan, Palestine, Qatar, Rwanda, Saudi Arabia, Senegal, Sierra Leone, Singapore, Sri Lanka, Sudan, Syria, Taiwan, Tanzania, Togo, Thailand, Turkmenistan, United Arab Emirates (UAE), Uganda, Vietnam, Yemen, Zambia, Zimbabwe
We can process documents issued from all 50 U.S. states, District of Columbia, and the U.S. Federal Government. 
What US State are your documents from?