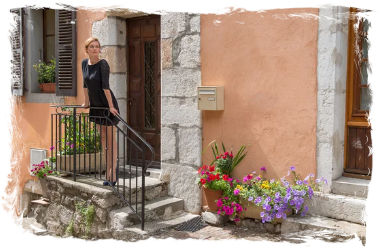 Are you planning to obtain a Student visa for Spain and need to apostille your documents?
The process for obtaining a student visa for Spain typically involves the following steps. Please note that immigration policies and procedures may change over time, so it's essential to check the official website of the Spanish Embassy or Consulate in your country for the most up-to-date information.
Acceptance to a Spanish educational institution: First and foremost, you need to apply and get accepted to a recognized educational institution in Spain. This could be a university, college, language school, or any other educational establishment that offers the course you intend to study.
Gather the required documents: Once you have been accepted to a Spanish educational institution, you will need to gather the necessary documents for the student visa application. The specific requirements may vary based on your nationality and the type of course you are undertaking, but generally, you will need:

A completed visa application form
Valid passport
Passport-sized photographs
Letter of acceptance from the Spanish educational institution
Proof of sufficient funds to cover your tuition fees and living expenses during your stay in Spain
Proof of medical insurance with coverage in Spain
Medical certificate stating you are in good health
A clean criminal record certificate from your home country (FBI Background Check Apostille for Spain)
Documentation supporting your accommodation arrangements in Spain
Proof of payment of the visa application fee

Submit the application: Once you have all the required documents, you will need to schedule an appointment at the Spanish Embassy or Consulate in your country and submit your visa application. Make sure to do this well in advance, as visa processing times can vary.
Attend an interview (if required): In some cases, the Spanish Embassy or Consulate may require you to attend an interview as part of the visa application process. This is to ensure that you meet all the necessary requirements for the visa.
Wait for processing: After submitting your application, you will have to wait for the embassy or consulate to process your visa application. Processing times can vary, so it's advisable to apply as early as possible.
Receive your visa: If your student visa application is approved, you will be issued a student visa that allows you to study in Spain for the duration of your course. Make sure to check the visa's validity and any specific conditions that may apply.
Once you have received your student visa, you can travel to Spain and begin your studies. It's essential to comply with all the visa conditions and regulations while you are in the country.
Obtaining an apostille on a student visa for Spain be complicated. Don't leave this process to untrained employees or non-professionals who do not fully understand the apostille process and the unique requirements of certain countries. Your paperwork could be rejected costing you time and money. Don't let this happen to you!
Our staff is available Monday-Saturday from 9am to 6pm to answer your questions and provide you easy to follow-step-by-step instructions.  Please call us at 1-800-850-3441.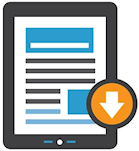 Click on the download image to your left to get started. Our apostille service is fast, convenient, and saves you time and money.