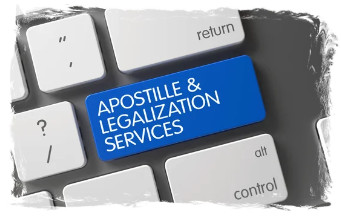 Are you searching for information on how to apostille your documents?
If you typed in "How to apostille my documents", you've come to the right place.
An apostille is a certificate issued by the state which authenticates the official who has signed your document.  An apostille does not authenticate the contents of the document; only the official who as signed it.  In order to apostille a document, it must be presented to the state or the Department of State.
The United States is a member of the Hague Apostille Convention.  Documents originating from the United States (Example: Birth certificates, death certificates, marriage certificates, divorce decree, power of attorney, transcripts, diplomas, FBI background checks, etc…) can be apostilled in the United States.
We have nine strategically located apostille offices in major metropolitan areas within the United States. Our objective is to expedite the process of authenticating your documents quickly saving you time, money, and the frustration of dealing with various government offices.
Document issued from the U.S. Federal Government (Example: FBI background check apostille, Social Security (SSA), Certificate of Naturalization, Veterans Affairs, IRS, etc…) are processed through the U.S. Department of State – Office of Authentications in Washington, D.C..
What US State are your documents from? Click the State below to view our order forms, cost, processing time, and more…
We can process documents issued from all 50 U.S. States and the U.S. Federal Government.
Please call us for the most up to date processing time and availability!