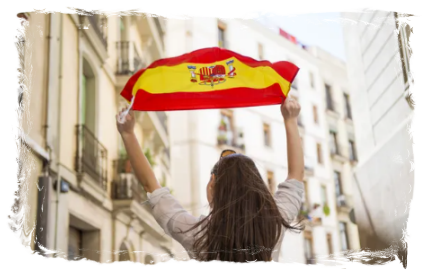 Do you need to obtain your Golden Visa for the country of Spain?  Have you been asked to apostille your documents for Spain?
A Golden Visa is a type of residence permit that allows non-European Union citizens to live in Spain for a certain period of time. To qualify for a Golden Visa, individuals must invest a certain amount of money in Spanish property, government bonds, or other financial assets. The specific requirements and investment amounts may vary depending on the type of Golden Visa being applied for. Once the visa is granted, the holder is generally able to live and work in Spain for a renewable period of five years, and may apply for permanent residency after five years.
It is possible to apply for permanent residency in Spain after living in the country for five years. Citizenship can be applied for after living full time for ten years. Although the temporary residency permit (the golden visa) can be easily renewed without living in the country, the route to both permanent residency and citizenship requires the investor and their family to reside in Spain. For this reason, the Spanish Golden Visa program is popular with those applicants who either wish to reside full time in Spain or simply maintain a second residency in Europe but without a path to citizenship. Investors looking for potential European citizenship are advised to consider the Portugal Golden Visa apostille program.
Spain is a member of the Hague Apostille Convention and any official document destined for this country requires an apostille from the Secretary of State's office.  We can process documents issued from all 50 U.S. states, District of Columbia, and the U.S. Federal Government for the country of Spain.
The purpose of the Hague Apostille Convention is to create a simplified method of "authenticating" documents for universal recognition.  An apostille certifies the official who signed your documents (Example: State official, County Clerk, Notary Public, Superior Court, FBI, U.S. Federal District Court, etc…)
Office Hours: Monday – Saturday 9am – 6pm
Customer Support: 1-800-850-3441
Email: Spain@apostilleservices.com
We can apostille the following documents for Spain…
Need to apostille your FBI background check for Spain? FBI Apostille for Spain
Please Note: We can only help you with documents originating from or notarized within the United States and for another country. If your documents originated from Spain (Example: Birth, marriage, death, divorce, etc..), you will need to contact the correct competent authority to assist you in that country.
Obtaining an apostille can be complicated. Don't leave this process to untrained employees or non-professionals who do not fully understand the apostille process and the unique requirements of certain countries. Your paperwork could be rejected costing you time and money. Don't let this happen to you!
Our staff is available Monday-Saturday from 9am to 6pm to answer your questions and provide you easy to follow-step-by-step instructions.  Please call us at 1-800-850-3441.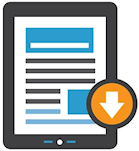 Click on the download image to your left to get started. Our apostille service is fast, convenient, and saves you time and money.