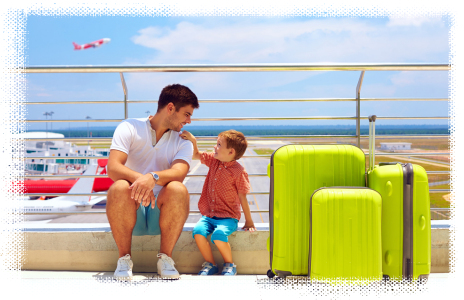 Are you planning to travel with your child or children and need an apostille on a Travel Consent Letter?
At USA Apostille, Inc., we take the guesswork out of obtaining an apostille on your travel consent letter.
We can apostille a travel consent letter signed and notarized in all 50 U.S. states, District of Columbia, and the U.S. Federal Government (Notarized at a USA Embassy and for another country). For countries who are non-members of the Hague Apostille Convention, we can also process your travel consent letter through the U.S. Department of State and the Embassy or Consulate office.
The purpose of signing a travel consent letter is to allow your minor child or children to travel outside of the Country with another person (Example: Father, Mother, Grandparents, Aunt, Uncle, brother, sister, etc..).  You can obtain a travel consent letter from the airline, travel agency, or you can find a sample online.
Basically, the letter will state that you are giving permission to one or more people to take your child or children outside of the USA (Example: Mother allowing father to take minor son outside of the USA).  The letter should include travel dates, your full name, the full name of the child, the person the child will travel with, the country the child will travel too, passport numbers, and the return date.  You will want to put as much information as possible include airline information.
The travel consent letter will need to be signed and notarized by the person giving permission.  Once the document has been signed and notarized, it can then be mailed in to our office for processing.  You will need to download our apostille order forms and mail in your original notarized document to our office for processing.  We recommend that you find a notary who has at least five years of experience and one who will follow the notarial laws of their state.  Improperly notarized travel consent letters will be rejected by the State causing delays and additional costs.
Please Note: We can only help you with travel consent letters signed and notarized in all 50 U.S. states, District of Columbia, and the U.S. Federal Government (Notarized at a USA Embassy and for another country) If your travel consent letter was signed and notarized in another country, you will need to contact the correct competent authority to assist you in that country.
Obtaining an apostille can be complicated. Don't leave this process to untrained employees or non-professionals who do not fully understand the apostille process and the unique requirements of certain countries. Your paperwork could be rejected costing you time and money. Don't let this happen to you!
Our staff is available Monday-Saturday from 9am to 6pm to answer your questions and provide you easy to follow-step-by-step instructions.  Please call us at 1-800-850-3441.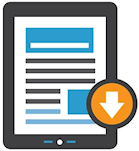 Click on the download image to your left to get started. Our apostille service is fast, convenient, and saves you time and money.