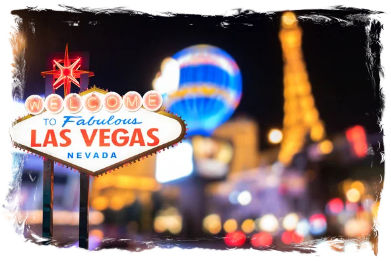 Do you need to apostille your Las Vegas Marriage Certificate?  Las Vegas is located in Clark County and in the State of Nevada.
Quick links:
Clark County Nevada Apostille
Nevada Apostille
In order to apostille your Nevada marriage certificate, you will need to mail in the long form certified copy issued by Clark County.  This form is typically blue/pink in color and with silver accents.  The form will also be 8 x 11 inch in size.  Please do not mail in the white 8 x 5.5 inch marriage certificate as this document cannot be apostilled through the state.
If you do not have a certified copy of your marriage certificate, please contact the Clark County Clerk's office for instructions on how to obtain a new certified copy.  Please note that our Nevada Apostille Order Forms must accompany your documents.
Cost: As low as $195 for each apostille.
Office Hours: Monday – Saturday 9am – 6pm
Customer Support: 1-800-850-3441
Email: Nevada@apostilleservices.com
Download Forms: Nevada Apostille Order Forms
If you are planning to get marriage in Las Vegas, please follow the instructions below…
Getting married in Las Vegas is relatively easy and straightforward. Here are the steps you can follow:
Obtain a Marriage License: Before you can get married in Las Vegas, you need to obtain a marriage license from the Clark County Marriage Bureau. You can either apply online or in-person at the bureau.  Both you and your partner must be present and bring valid identification (such as a passport, driver's license, or birth certificate).
Find a Wedding Chapel: Las Vegas is known for its abundance of wedding chapels, so you'll have plenty of options to choose from. You can either book a wedding chapel in advance or just show up at one of the many walk-in chapels.
Get Married: On the day of your wedding, you and your partner will need to bring your marriage license to the wedding chapel. The ceremony will be performed by an officiant, and you'll exchange vows and rings. After the ceremony, you'll receive a marriage certificate, which is proof that you're legally married.
Record the Marriage: Finally, you'll need to record your marriage with the Clark County Recorder's Office. You can do this online or by mail. Once your marriage is recorded, you can order a certified copy of your marriage certificate for a fee.
Obtaining an apostille on a Las Vegas Nevada marriage certificate issued from Clark County can be complicated. Don't leave this process to untrained employees or non-professionals who do not fully understand the apostille process and the unique requirements of certain countries. Your paperwork could be rejected costing you time and money. Don't let this happen to you!
Our staff is available Monday-Saturday from 9am to 6pm to answer your questions and provide you easy to follow-step-by-step instructions.  Please call us at 1-800-850-3441.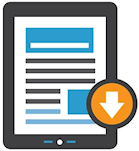 Click on the download image to your left to get started. Our apostille service is fast, convenient, and saves you time and money.